From Old to Bold: How Rebranding Can Transform Your Sales and Conversions

Rebranding a company can be a significant undertaking that requires careful consideration and planning. In addition, a rebrand can positively and negatively affect a business, particularly regarding sales and customer interaction. In this article, we'll explore the various factors of rebranding and how it can impact your business.
Positives of Rebranding a Company
Brainstorm Your Logo Creation Today!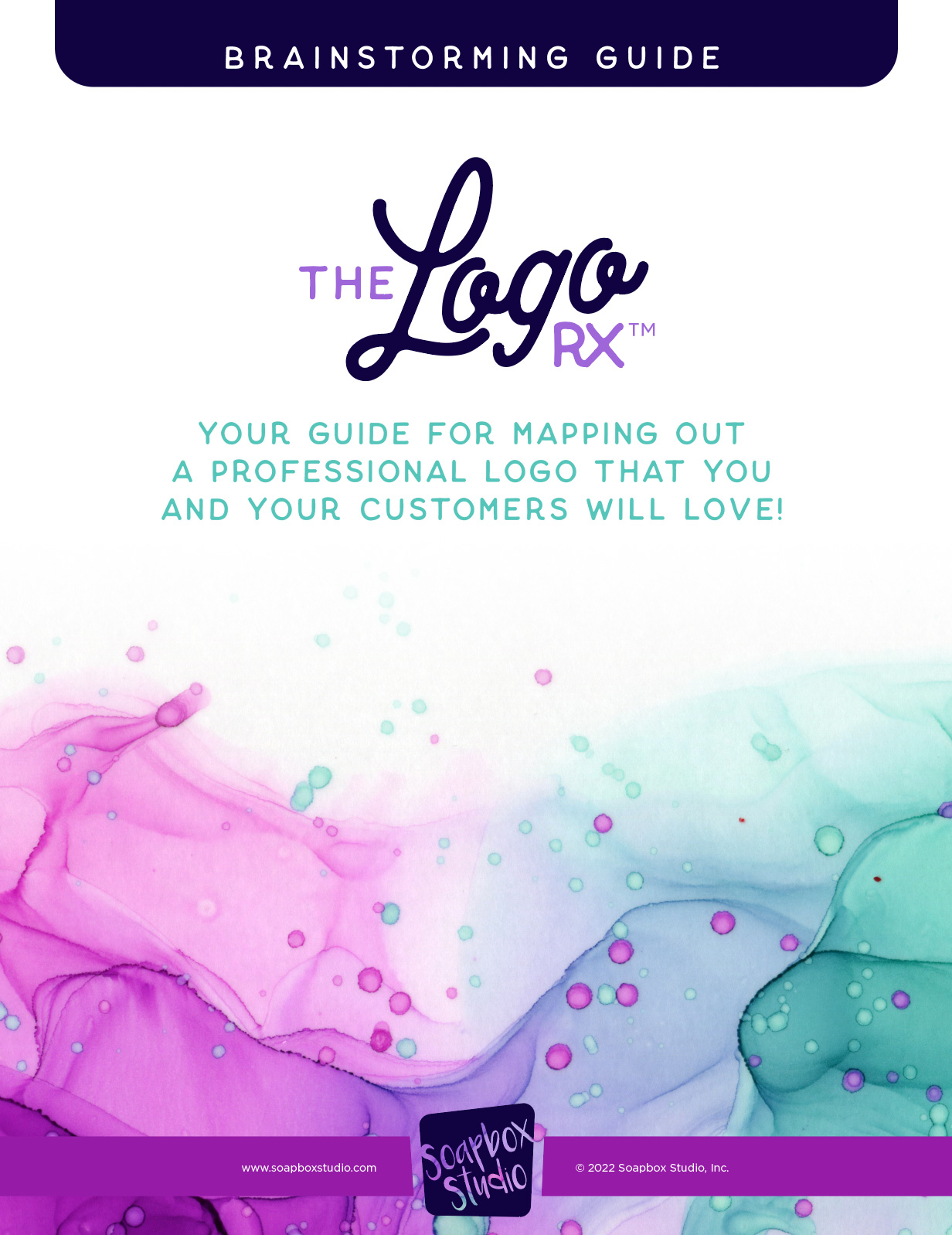 This guide will walk you through the steps I use as a professional designer, to create beautiful logos for all my clients. I am sharing my steps for FREE, so you can use this secret sauce on your own logos.
Improved Perception
One of the most significant benefits of rebranding a company is improving its image. A rebrand can help shed negative perceptions or outdated associations holding it back. By rebranding, a company can position itself as modern, innovative, and relevant to its target audience.
Increased Visibility
Rebranding can give a business a new look and feel that sets it apart from the competition. A new visual identity, such as a redesigned logo or updated color scheme, can capture the attention of potential customers and make a solid first impression. Additionally, by treating the rebranding as a major announcement, a company can generate buzz and increase visibility, further enhancing the impact of the new identity.
Competitive Advantage
Rebranding can provide a competitive advantage over rivals. A fresh look and feel can differentiate a company from competitors and attract new customers who may develop an interest based on the refreshed identity.
Improved Marketing
Rebranding can also present an opportunity to update a company's marketing strategy. A new brand identity can inspire fresh and creative ideas for advertising campaigns, social media content, and other marketing initiatives.
Negatives of Rebranding a Company
Loss of Brand Recognition
Rebranding can be a powerful tool for a company to differentiate itself from its competitors. However, it can also cause confusion among customers who may not immediately recognize the new brand identity. This can result in a temporary loss of sales and customer loyalty. To mitigate the potential downsides of rebranding, it's essential to work with an experienced designer who can ensure that the new identity is easily recognizable and appealing to the target audience.
Cost
Rebranding a business can often become costly, with expenses related to hiring designers, marketing experts, and other professionals adding up quickly. For small businesses, this can pose a significant financial burden. However, there is a solution that can help small businesses save time and money while still achieving their rebranding goals – the Soapbox Studio VIP Day. The Soapbox Studio VIP Day is a dedicated 6-hour session that can be booked in advance, allowing small businesses to work closely with our experienced professionals to create a comprehensive rebranding strategy.
Resistance from Customers
When it comes to rebranding, businesses need to be mindful of the potential resistance from customers who have a strong attachment to the company's previous identity. Any misstep in the rebranding process can potentially turn off these customers, which could decrease sales. To avoid this, hiring a professional designer with experience in executing successful rebrands is highly recommended.
Lack of Consistency
Rebranding can lead to a lack of consistency across a company's various touchpoints. Suppose a company's new brand identity is not consistently applied across all channels. In that case, it can lead to clarity and a lack of customer trust. Make sure that if you are spending the time and money to rebrand you hire a professional and carry it through all your marketing.
How Rebranding Can Affect Sales, Customer Interaction, and More
A successful rebrand not only impacts sales and customer interaction, but can also significantly impact the owner's confidence in their brand or company. A company can feel more confident by presenting a modern and innovative identity that resonates with its target audience's needs and preferences. In addition, a fresh, creative marketing campaign can generate buzz and excitement around a company's new look and feel, further boosting confidence in the brand's potential for success. This can positively impact sales, as brand owners become more confident in their advertising and marketing campaigns. When a company is confident in its identity and messaging, it can create a more compelling and memorable customer experience that fosters engagement and interaction, increased loyalty, repeat business and positive sales and revenue.
On the other hand, a poorly executed rebrand can result in a loss of customers and revenue, as well as negative word-of-mouth that can be challenging to overcome. Working with professionals that have branding and marketing experience is crucial to ensure that the process is executed effectively. They can provide valuable insights and expertise in market research, messaging, and visual identity, resulting in a successful rebrand that maximizes the potential for growth and success.
https://soapboxstudio.com/wp-content/uploads/2023/04/From_Old_to_Bold.jpg
1067
1600
soapboxstudio
https://soapboxstudio.com/wp-content/uploads/2022/01/soapbox_logo_navy.png
soapboxstudio
2023-04-21 17:29:06
2023-06-12 18:03:50
From Old to Bold: How Rebranding Can Transform Your Sales and Conversions