A DIY Logo: The Top 6 Pitfalls to Avoid

When you choose to design a logo for your business, the DIY approach can seem like an excellent way to save time and money; but in reality, designing your own logo can potentially harm your brand image. In this article, we'll explore why investing in a professionally designed logo is worth it and how it can help you establish a strong brand identity that resonates with your target audience and sets your business apart from the competition.
Here are the Top 6 reasons why avoiding a DIY logo is beneficial:
Brainstorm Your Logo Creation Today!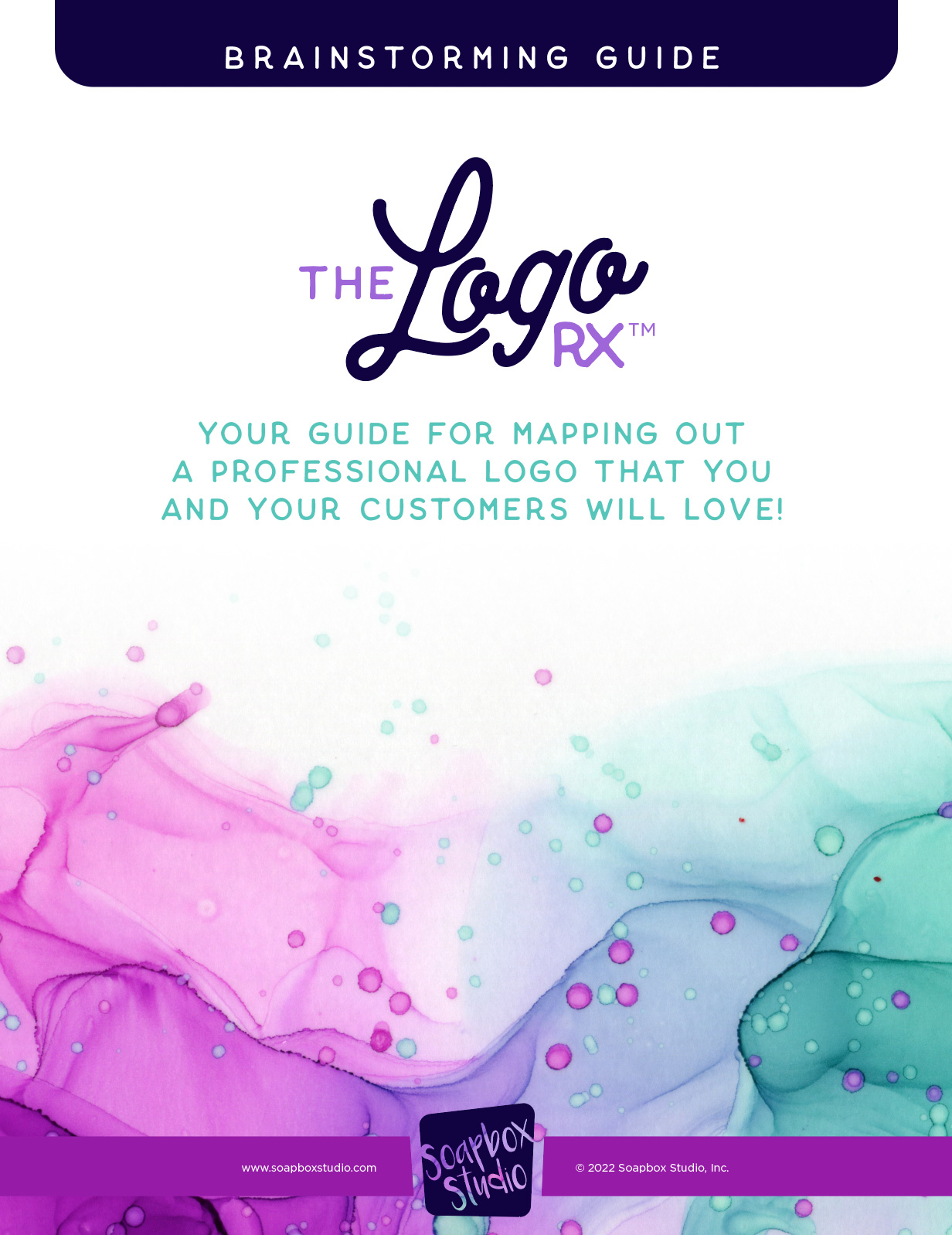 This guide will walk you through the steps I use as a professional designer, to create beautiful logos for all my clients. I am sharing my steps for FREE, so you can use this secret sauce on your own logos.
Lack of Professionalism
Your logo is often a customer's first impression of your company. Unfortunately, a poorly-designed logo can convey a lack of professionalism and attention to detail. In today's competitive market, a professional and visually appealing logo is essential to stand out and build a strong brand reputation.
Lack of Experience and Market Knowledge
Designing a logo requires knowledge and experience in design principles, typography, color theory, and branding. Professional designers have years of experience and knowledge in these areas, allowing them to create visually appealing logos that represent a brand effectively. In contrast, a DIY designer's lack of experience and limited market knowledge may result in a poorly executed design that does not effectively represent the brand or resonate with its target audience.
Time-Consuming and Costly Mistakes
Creating your own logo can be time-consuming and potentially distract from other essential tasks in your business development. Ultimately, this can lead to costly mistakes that can harm your brand. For example, a DIY logo may need to adhere to proper resolution or file format(s), making it difficult to use across different mediums, sizes, and print methods. It may also infringe on someone else's copyright, leading to legal issues and costly rebranding efforts.
Limited Resources
Professional designers have access to a vast library of fonts, design elements, templates, and software, which they can use to create a unique and impactful logo. In contrast, someone developing their logo without the help of a professional graphic designer may be limited to free or low-cost design software (with limited capabilities) and a small selection of assets, resulting in a less unique and impactful logo.
Limited Objectivity
A business owner's bias or limited objectivity can hinder the creation of an effective logo. However, a professional graphic designer can approach the design process objectively and with fresh eyes, considering the business owner's vision and ideas while offering alternative solutions that may be far more effective in representing the brand.
Lack of Brand Consistency
A logo is not just a visual representation of a brand. Still, it is also a crucial component of the overall branding strategy. Inconsistencies can occur when the logo needs to effectively communicate the brand's message or align with the overall branding strategy. A professional designer can create a logo that complements and reinforces the overall branding strategy, resulting in a consistent and cohesive brand image across all marketing materials and the company website.
In Conclusion
Investing in a professionally designed logo is worth the cost. Trusting experts in the field, you can be confident that your logo accurately:
Reflects your brand's values

Resonates with your target audience

Sets your business apart from the competition

Ensures consistency across all marketing materials
So, don't let a DIY logo harm your business image. Instead, hire a professional graphic designer and see the difference for yourself! A professionally designed logo will make you look as good as you are.
https://soapboxstudio.com/wp-content/uploads/2023/03/Top_6_Reasons_You_Should_Stop_Trying_to_Design_Your_Own_Logos.jpg
1067
1600
soapboxstudio
https://soapboxstudio.com/wp-content/uploads/2022/01/soapbox_logo_navy.png
soapboxstudio
2023-03-20 17:45:00
2023-04-26 02:41:45
A DIY Logo: The Top 6 Pitfalls to Avoid