FREE LogoLab Workshop! July 25-28, 2022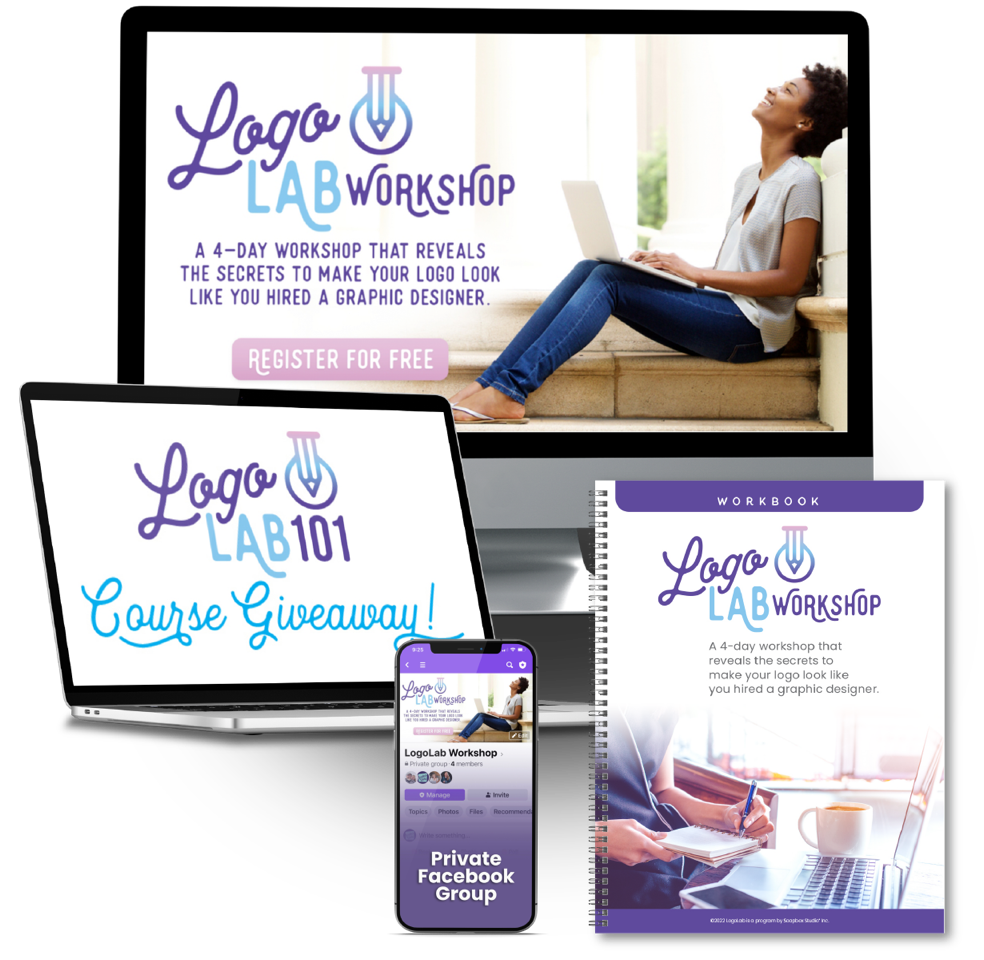 This workshop will walk you through the steps I use as a professional designer, to create beautiful logos for all my clients, and I am sharing it for FREE.
In a nutshell…
Pure and simple… we've got a creative take on every project.  For over 24 years, we've worked directly with our customers, so nothing's lost in translation. Let's put our talents together to create something wonderful!